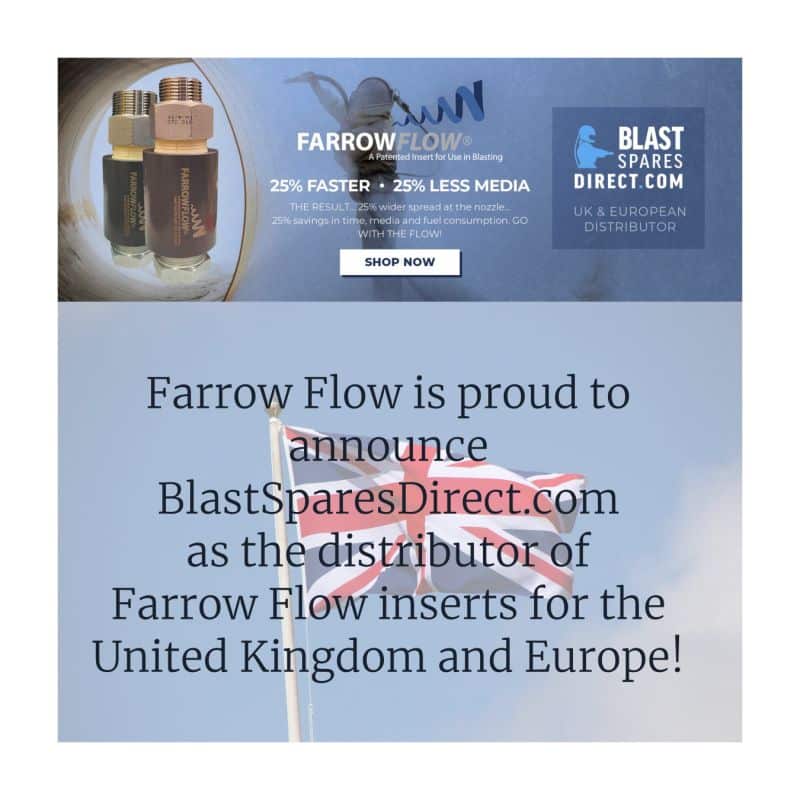 We are Now UK and European distributors for the Farrow Flow
Posted on May 23, 2022
THE FARROW FLOW® INSERT WILL TURBO CHARGE YOUR EXISTING DRY OR WET BLAST POT!
Farrow FLOW® technology is now available with a patented insert designed to be easily inserted into the air outlet of any blast machine. With just a few minutes for installation, this state-of-the-art technology twists the air in a vortex motion creating an optimal mixture at the nozzle.
THE RESULT… 25% wider spread at the nozzle… 25% savings in time, media and fuel consumption. GO WITH THE FLOW!